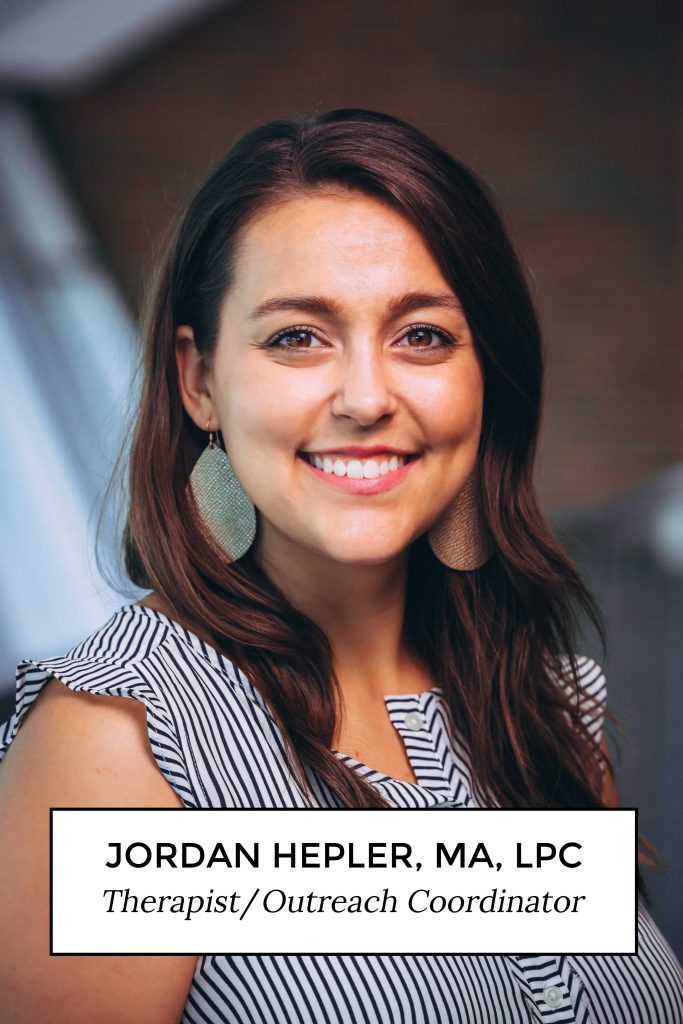 Jordan Hepler, MA, LPC
Therapist/Outreach Coordinator
Philosophy
I am deeply passionate about working with those who want to experience genuine, personal growth.  I believe in partnering together in the collaborative work of therapy. I work best with clients who are willing to pursue their goals with authenticity, honesty, and continued self-awareness.  I believe that it's helpful to examine how our earliest relationships in childhood impact who we become and how we function in our daily relationships.  In session, I enjoy integrating psychodynamic, humanistic, and existential therapeutic orientations.  If desired by the client, I also enjoy utilizing the Enneagram as a tool for additional growth and processing.
Credentials
I attended college at Southern Nazarene University and received a Bachelor of Science in Psychology.  Shortly after, I graduated in 2015 from Southern Nazarene University with a Master of Arts in Marriage and Family Therapy.  I have been in practice for 4 years and became a Licensed Professional Counselor in October 2017 (#6568).
Special Interest/Focus
I love working with adolescents, adults, and couples on issues including but not limited to stress management, family conflict, depression/anxiety, trauma, marital issues, pre-martial issues, grief, and significant life adjustments.