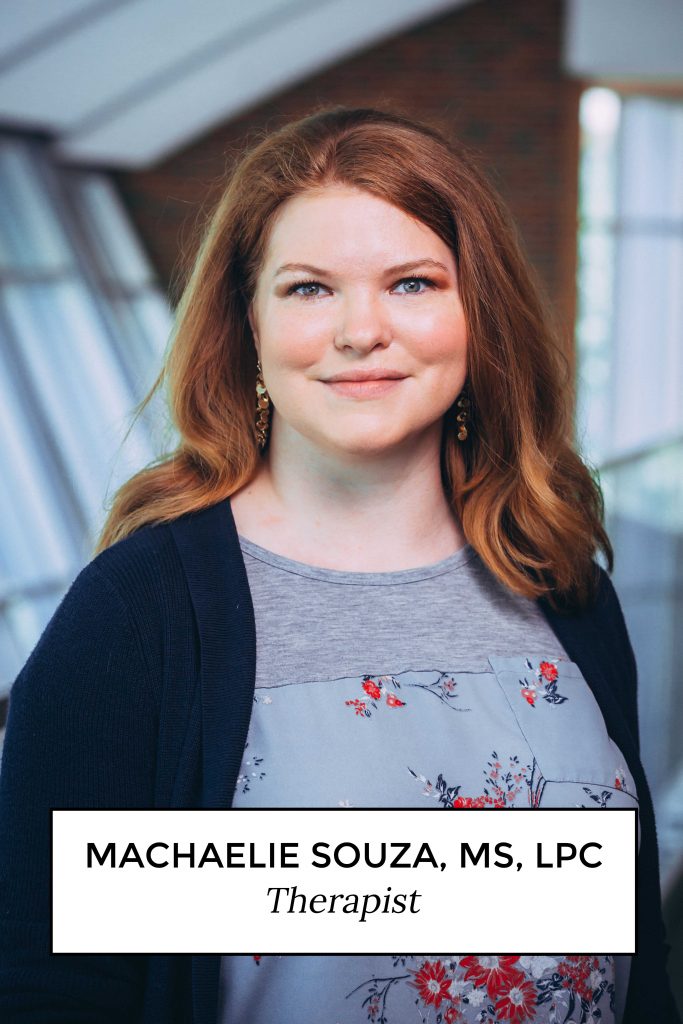 Machaelie Souza, MS, LPC
Therapist
Philosophy
As a therapist, I am passionate about working with people who are trying to make sense of the painful patterns in their lives. Often, the symptoms that bring people to therapy are an indication of deeper emotional wounds. The type of therapy I provide focuses on both resolving current symptoms and healing problematic relational patterns through the creation of a safe, consistent environment in which to understand the complexity of a person's experiences and history. Together we will work towards greater self-knowledge, compassion, and growth.
Credentials
I am a Licensed Professional Counselor (LPC #6621). I graduated from Southern Nazarene University with a Bachelor of Science in Family Studies and Gerontology (2012) and with a Master of Science in Counseling Psychology (2014). I was an intern at Renew Counseling Center (RCC) for 15 months during my Master's program and completed my 3000-hour candidacy for LPC licensure at RCC as well. I completed the one-year Foundations in Psychoanalytic Thought course offered by the Oklahoma Society for Psychoanalytic Studies in 2016.
Special Interest/Focus
In my practice, I work with individual adults, as well as couples. I have a particular interest in helping people explore the ways in which trauma, loss, and grief impact their daily lives and relationships.