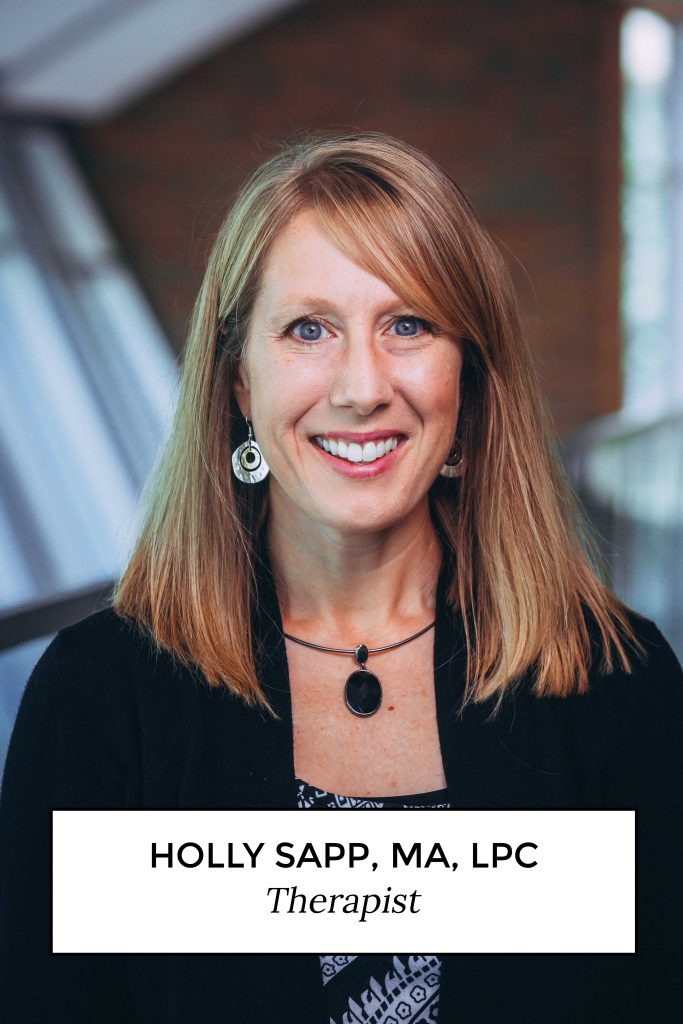 Holly Sapp, MA, LPC
Therapist
Philosophy
Everyone has strengths.  I find it most helpful to understand a client not only according to their difficulties, which is typically what brings them to therapy, but also their strengths.  This is helpful in working with the client to find a way to overcome.
Credentials
I graduated from Southern Nazarene University in 2011 with a Master of Arts in Marriage and Family Therapy, with an emphasis in Play Therapy.  During Masters level practicum and since graduation, I have worked with children, adolescents, adults, and couples. I also currently teach child therapy classes in an adjunct capacity at Southern Nazarene University.
Special Interest/Focus
I enjoy working with children, adolescents, and adults.  Areas of focus include anxiety, depression, adjustment difficulties, couples therapy, relationship difficulties, body image, obsessive/compulsive behaviors, and defiant behaviors.