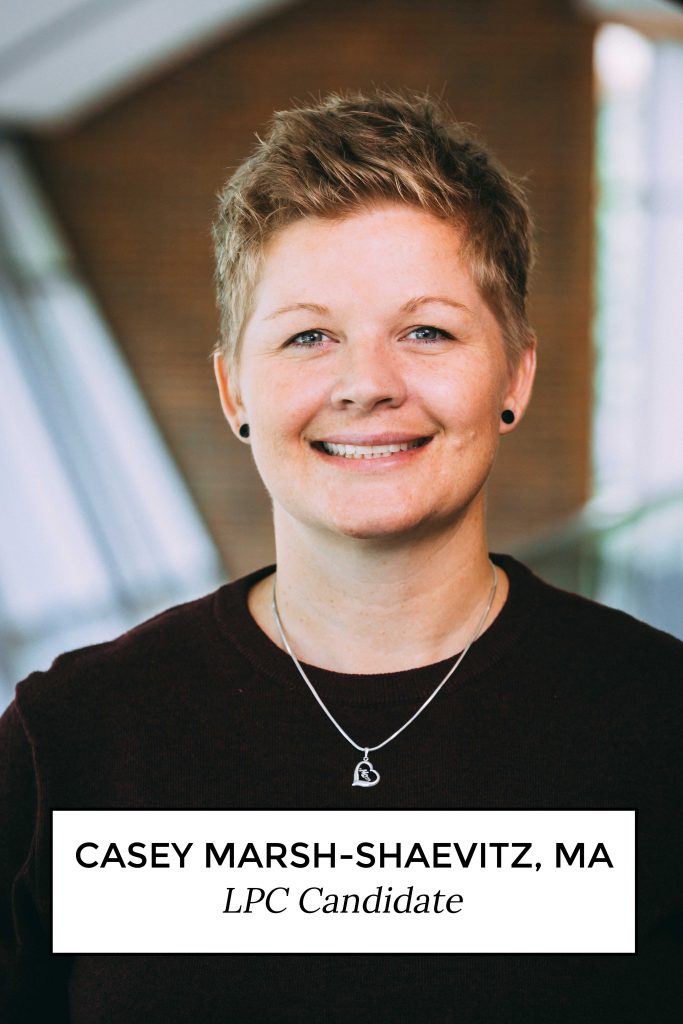 Casey Marsh-Shaevitz, MA
LPC Candidate
Philosophy
The treatment I provide is collaborative and customized to your specific needs, ways of thinking, and mode of being in the world. I believe in creating a therapeutic relationship in an affirming environment wherein you can explore, grow, and become your most authentic self. We are a culmination of everything we've experienced that bring us to the here and now. Through focused exploration, we can develop a better understanding of where you are and how you came to this moment. From that point of understanding, we can then construct a meaningful course forward.
Credentials
Special Interest/Focus
I primarily work with adults struggling with anxiety, depression, disordered eating, grief/loss, work/life balance, trauma, and sexuality issues. My goal moving forward is to gain more experience working with suicide prevention, substance abuse, PTSD, veterans, and the LGBT community.