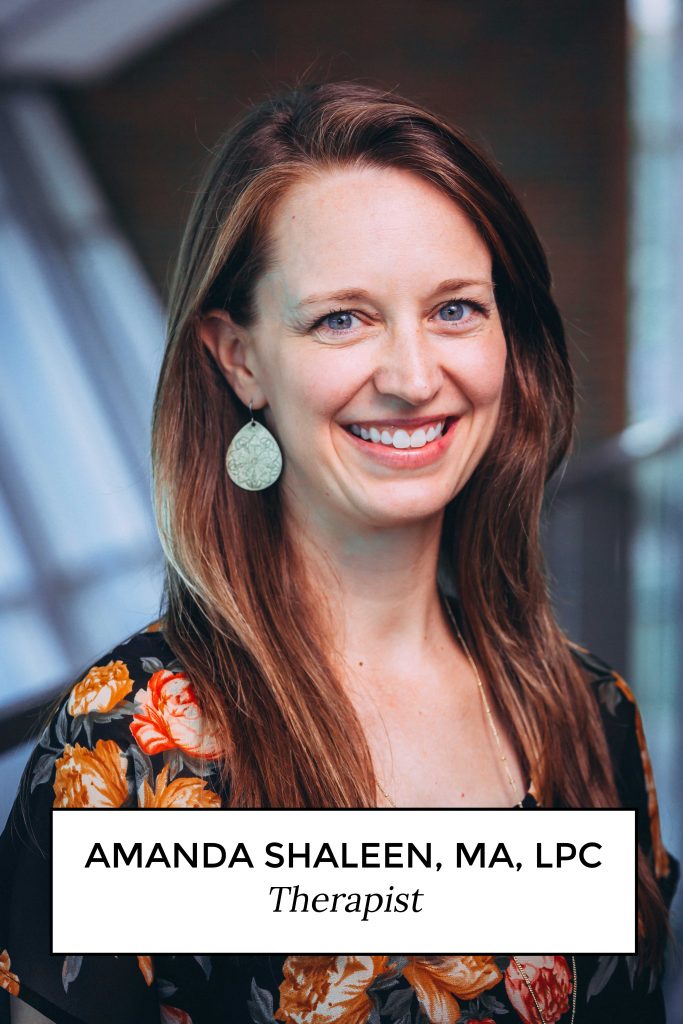 Amanda Shaleen, MA, LPC
Therapist
Philosophy
I work within a relational framework, emphasizing a collaborative effort between myself and my client, in order to create a safe place for exploration that can lead to increased self-awareness. My belief is that as we walk through or reflect upon painful, frightening, or confusing experiences with someone who cares, we are better able to understand how such experiences impact our relationships with others, as well as ourselves.
Credentials
I am a Licensed Professional Counselor and, since graduating in 2012, have had the privileged of working with a variety of clients including: infants, toddlers, and their parents at Infant Parent Intervention Center; elementary and high school students in the Deer Creek public school district; college students at SNU Counseling Center; and children, adolescents and adults at Renew Counseling Center.
Special Interest/Focus
My clinical experience includes working with individuals who struggle with anxiety, depression, grief, loss, relationship challenges, life transitions, trauma, self-harm, and issues related to foster care and adoption. I also have specific training in play therapy.